Free Core Transformation Resources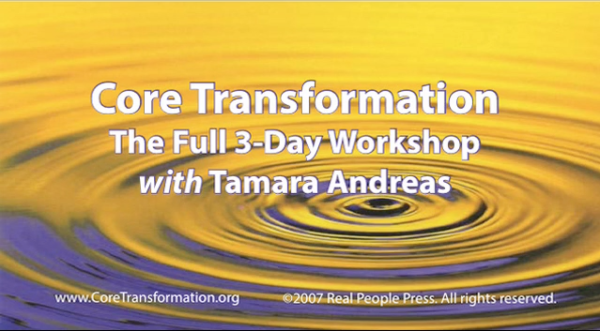 Watch this
free 70 minute webinar
with Tamara Andreas. It includes a demo and a brief guided exercise everyone can participate in.
Free 19-minute interview with Tamara Andreas
Aligning Perceptual Positions
APP is another significant transformational method you'll learn in the Core Transformation 3-Day Training. Get a glimpse of it here.
Core Transformation is a profound method of personal transformation useful with many life issues. You can get access to
free articles
 and learn about the Core Transformation Trainer Pathway by clicking 
here
.
Find a Core Transformation
Seminar in your area:
Do you want to become a Core Transformation Trainer?
You will learn about our Trainer Materials Packet (available through license agreement) and also about the Pathway to become Endorsed as a member of the CTTA.
Begin Learning about Core Transformation Now!